Plumbing/Electrical Contractor Requirements
Geothermal system Schematic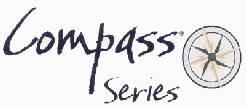 ---
Vertical Package Unit Multi-Positional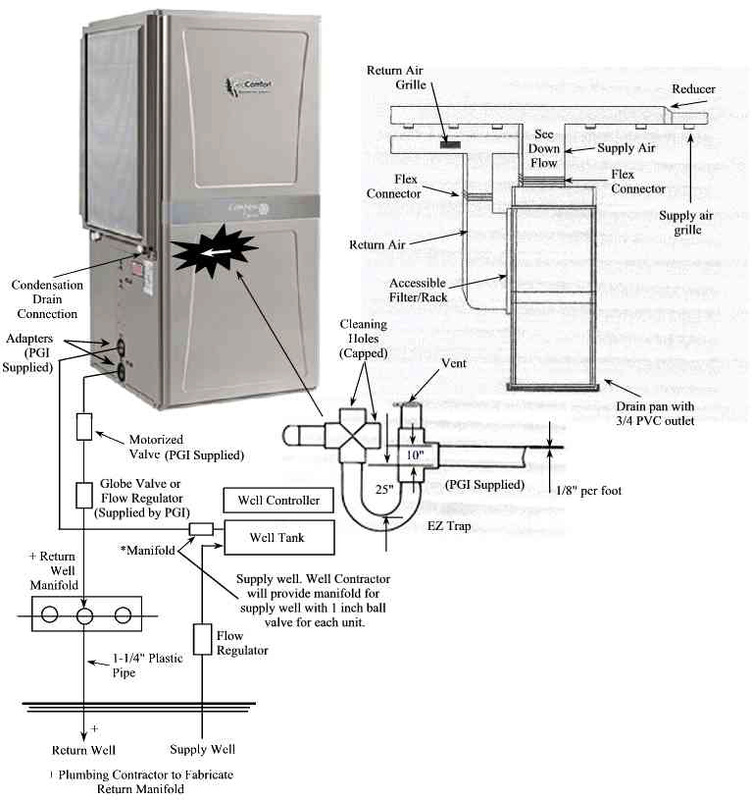 All piping shall be 1 inch insulated PEX (One continuous run no fittings if unit(s) is located in attic from well in basement)
Condensation drain line and emergency pan piped to a suitable drain (PGI to supply EZ Trap)
Well-supply manifold and ball valve provided by well contractor.
Return well manifold fabricated by plumber will be connected to a 1-1/4" plastic SDR 11 pipe provided by Well Contractor
Geothermal contractor will provide motorized valve and condensation EZ trap and drain with 3/4 PVC outlet

Return well manifold to be provided by plumber PVC with 3/4" Globe Valve for 2 and 3 ton units.
4 to 12 tons shall be 1 inch Globe Valves.

Electrical Contractor Requirements
Each geo unit shall have two power feeds. 220VAC one powers compressor and controls,
2nd feed is for emergency electric (EM) resistance heater back up. In the event the unit is switched
to EM mode compressor is locked out and compressor power feed is <5 amps. See table below
for power requirements.

Electric EM heat will be 5 or 10 KW. 5 KW requires 30 amp CB (220 VAC). 10 KW requires
50 amp CB (220 VAC)

Compressor Section Requirements

Tons *CB System Draw (at high speed)
2 20 7A
3 30 12A
4 40 18A
5 50 25A
6 60 32A
*In the event of back-up generator and multiple units, load shielding/delay option required in order to
limit starting current with multiple units.